JENNIFER BAGGETT


Upon graduating from design school, Jennifer Baggett's love for design brought her to Atlanta where she joined a boutique design firm specializing in residential, commercial, and multi-family design. She's also the author of the design blog, Where We Nestle. Her design aesthetic can be described as fresh & bold, focusing on the elements of pattern, texture, and color to create a story that leaves her clients feeling inspired.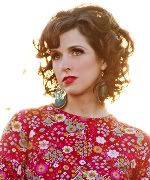 ANGELA BLEHM


Many years later after graduating with a BFA in painting from University of Houston, Angela started an art and design business for children's spaces in Houston, Texas, as a way to combine her love of painting and design.

Three children later and a move to Georgia, most days bustle with the demands of homeschool; but Angela carves time for freelance art and design projects for the sheer love of it. She also writes The Painted House, a blog about offbeat beauty.
HEATHER FULKERSON AND CODY STOCKTON


Heather Fulkerson and Cody Stockton, both I.O. Metro managers and designers, have a passion for creating functional and fresh spaces for their clients. Heather's signature look weaves patterns, textiles and colors into extraordinary interiors. Cody's approach blends eclectic furniture, art and accessories to achieve a unique style. Both have the ability to take a client's personal style, whether traditional, contemporary or somewhere in between, and mesh it together with current trends for a timeless look.
LISA GABRIELSON


Lisa Gabrielson is an interior designer and antique dealer in Alpharetta. Her eclectic, yet approachable style is laced with European flair, which derives from 17 years of living in Florence, Italy. Her projects often incorporate one-of-a-kind pieces from her shop as well as customized hand-painted furniture and accessories. Lisa Gabrielson Interior Design & Vintage Finds can be found at the Queen of Hearts, Alpharetta, at Scott's Antique Market, and at The European Market on Milton.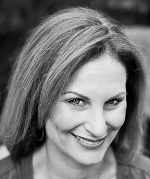 SHERRY HART


For 20 years, Sherry Hart Designs has been helping clients tell their stories in Atlanta and well beyond the city limits. Her goal is a design that truly reflects the needs, desires, and voice of the client. A big part of her design strategy for a project is to reuse, repurpose, and recycle instead of starting over. Sherry resides in Atlanta, drawing energy from her rescued sheepdogs and inspiration from the beauty of the natural world around her.
ANNETTE JOSEPH


Annette Joseph is a photo stylist/producer who specializes in lifestyle editorial images for national magazines with 20 years experience. Her work can be found in national magazines. Her expertise includes photo styling for interiors, food propping and special production projects. Annette is a regular lifestyle contributor on The Today Show and Better Mornings. Annette is currently working on her first book on home style and stylish entertaining with Rizzoli U.S.A.
JOANN KANDRAC + KELLY KOLE


Kandrac and Kole Interior Designs, is a nationally recognized interior design firm lead by Joann Kandrac and Kelly Kole. Their design style of sophisticated whimsy and signature use of color, paired with their bold, yet approachable personalities affords them double the energy and creative brilliance to focus on other ventures including writing for their popular design blog and staying on the cutting edge of developments in the field of design.
JESSICA KNIGHT


Jessica Knight has been working as a garden designer in Italy for the past 15 years. After graduating from Middlebury College, she earned her degree in Garden Design from the Villa Montalto School in Florence and set up her company Florence Garden Design. Having worked for many years in Tuscany and Umbria, Jessica balances both American and Mediterranean influences in her designs, giving a softer look to the formality of the classic Italian garden and bringing more structure to the flowing English cottage garden style. Jessica has recently moved to Atlanta but continues to live and work part-time in Italy.
LORI MAY


Lori May is an Interior Designer in the Atlanta metro area. Her creative blend of traditional design with a modern flair has been featured on Front and Main, Little Black Dress/Little Red Wagon, and HGTV's Design Wars where she was selected as the show's top designer. Lori has spent the majority of her career traveling the world developing home accessories and furniture, shaping her personal design skills and creating her own distinctive style. Lori continues her design work through her Atlanta based company Lori May Interiors, LLC.
NIKI MCNEILL


Niki is a Carolina born & bred designer, artist & blogger who is passionate about great design & outstanding artwork. After graduating from the University of North Carolina at Chapel Hill, she attended Meredith College and Academia Italiana in Florence, Italy to study design and art. Currently, she is juggling both interior & graphic design clients. In 2010, SingleBubblePop Design Studio was born combining her interior + graphic design services to provide "artfully designed graphics & interiors".
JACK POLES


Jack Poles has been doing design for 12 years. He draws from his background of floral design and retail merchandising to create memorable spaces and create timeless design. His talent has awarded him the opportunity to design hot Atlanta properties and featured in magazines like Traditional Home. In 2008, Jack unveiled Wallpaper Your World, a wallpaper boutique located in Snellville, Ga. and just recently expanded with a Fabric Outlet store. As an eco-sensitive designer, Jack has created a boutique that has more updated and eco friendly choices.
HEATHER HOGAN ROBERTS
Heather has been decorating, staging and renovating homes for the past 9 years. She began her design career with one of Atlanta's leading interiors firms and now is the principal of HHR Interiors, as well as the e-commerce site, Ivy and Vine. In recent years, Heather's work has been featured in local and national publications and home blogs including Daily Candy, Elements of Style, Shelter, Jezebel, and The Atlantan. Heather is a graduate of Hamilton College with a BA in Art History, studied Architecture in Spain at the International Institute, and holds certification from The New York Real Estate School.
DAYKA ROBINSON
Dayka Robinson is a California native and Principal Designer designer at Dayka Robinson Designs. A former Design Assistant on TBS' Movie And A Makeover, Dayka is the writer of the popular blog, DRD where she blogs about her love for second-hand shopping, antiquing, and estate sale-ing that has become an integral part of her design business.She lives by the 3 R's (Rescue, Reuse, Reinvent) and loves to show clients how to mix re-imagined vintage pieces with newer furniture & textiles to create a distinct & eclectic look. Dayka has been featured in Canadian House & Home, Atlanta Journal Constitution, Design Sponge, The Atlantan, Atlanta Magazine and more.
JENNIFER SCHOENBERGER
Jennifer Schoenberger is a self-taught interior designer born and raised in Michigan. She began her career as a Broadcast Journalist in Michigan before moving to San Francisco to experience life and culture on the West Coast. She and her family moved south to Atlanta where her life-long passion for design blossomed into her current profession. Jennifer, a graduate of Michigan State University, authors the design and style blog Vreeland Road. She resides in the Atlanta Metro Area with her husband, two children and the family fish, Ray III.
DAWN TRIMBLE
Dawn Miranda Trimble started The White Box as a way to offer affordable, professional design to everyone. She uses her passion for design to create environments that are beautiful, comfortable and reflective of each clients' aspirations. Having educational and professional experience in architecture and interior design, she believes a holistic approach creates memorable spaces and she documents her journey towards this approach through her blog, Seamless. Dawn has over 8 years of professional design experience and is a registered interior designer as well as a LEED accredited professional.
RHODA VICKERS
Rhoda is a design consultant and thrifting diva who frequented second hand shops long before it was cool. She loves repurposing and sharing her trash to treasure inspiration with others and does so daily on her blog, Southern Hospitality. Considered a veteran in her niche, Rhoda began blogging in early 2007 and has successfully turned her hobby into a full-time business. Finding inspiration and sharing creativity is something that Rhoda loves to experience with other like minded DIY/home bloggers and she is the founder of the Haven Conference in Atlanta.
ERIKA WARD
Atlanta-based interior designer, writer, and philanthropist, Erika Hollinshead Ward worked in the design-build industry as an accountant before turning her passion for interior design into a successful business. Named by Atlanta Tribune as having one of the top design firms of 2011 [Erika Ward Interiors], Erika's work has appeared in the Atlanta-Journal Constitution, Atlanta Home Improvement Magazine, and on HGTV.com. In addition to providing decorating advice and inspiration on her internationally recognized blog, BlulabelBungalow.com she is also a writer for Huffington Post, houzz.com, and Williams-Sonoma's Designer Marketplace blog.
OLIVIA NEZEY WESTBROOKS
Louisiana-born Olivia Nezey Westbrooks is an award-winning interior designer and television host. After graduating from of Louisiana State University, she moved to Atlanta and spent many years as an Interior Designer with one of Atlanta's most prestigious interior design firms before forming Liv By Design Interiors, Inc. Her style is described as sophisticated yet livable, and fresh with a touch of the unexpected. Her creative designs can be seen in homes throughout the South and Southeast, Northwest, and Caribbean.